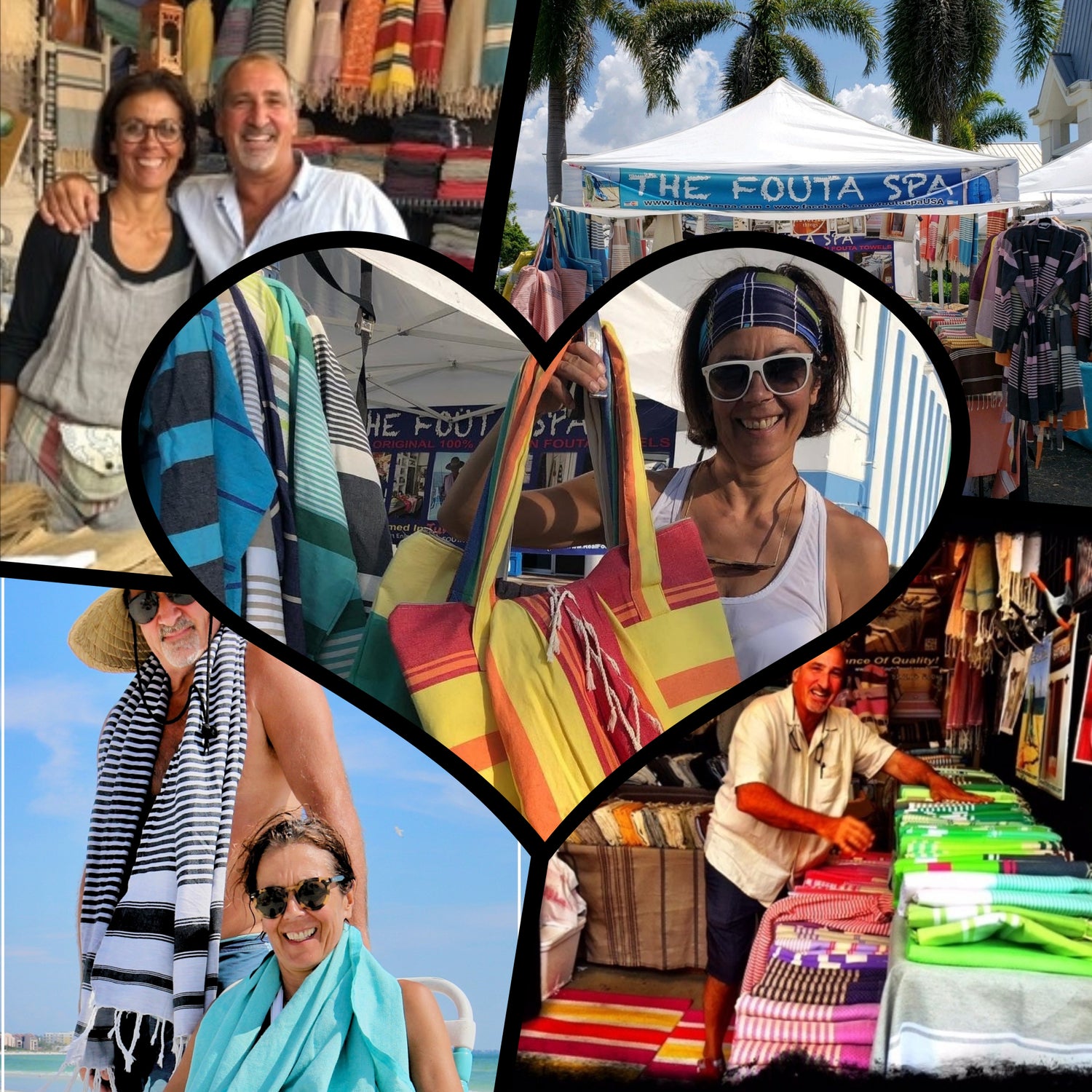 This Is Us ~ Bonjour!
Welcome to The Fouta Spa! Home of traditional loomed Fouta towels! 
For over ten years now we have enjoyed bringing you these beautiful and versatile towels, bedspreads and tablecloths from Tunisia to America, perfect for our Florida climate and easy to travel with.
As we reminisced about our visits to Tunisia, Morocco and the Turkish baths where these woven cotton towels have been used for centuries, we realize that these are the perfect match on our sand beaches all over the coasts. We design to accommodate specific needs and visit regularly our weaver. We are proud to have Family in Tunisia & Europe.  
Are you tired of unscrupulous big company selling you dreams? We are here to help, whether you are in America, Europe, Africa or elsewhere!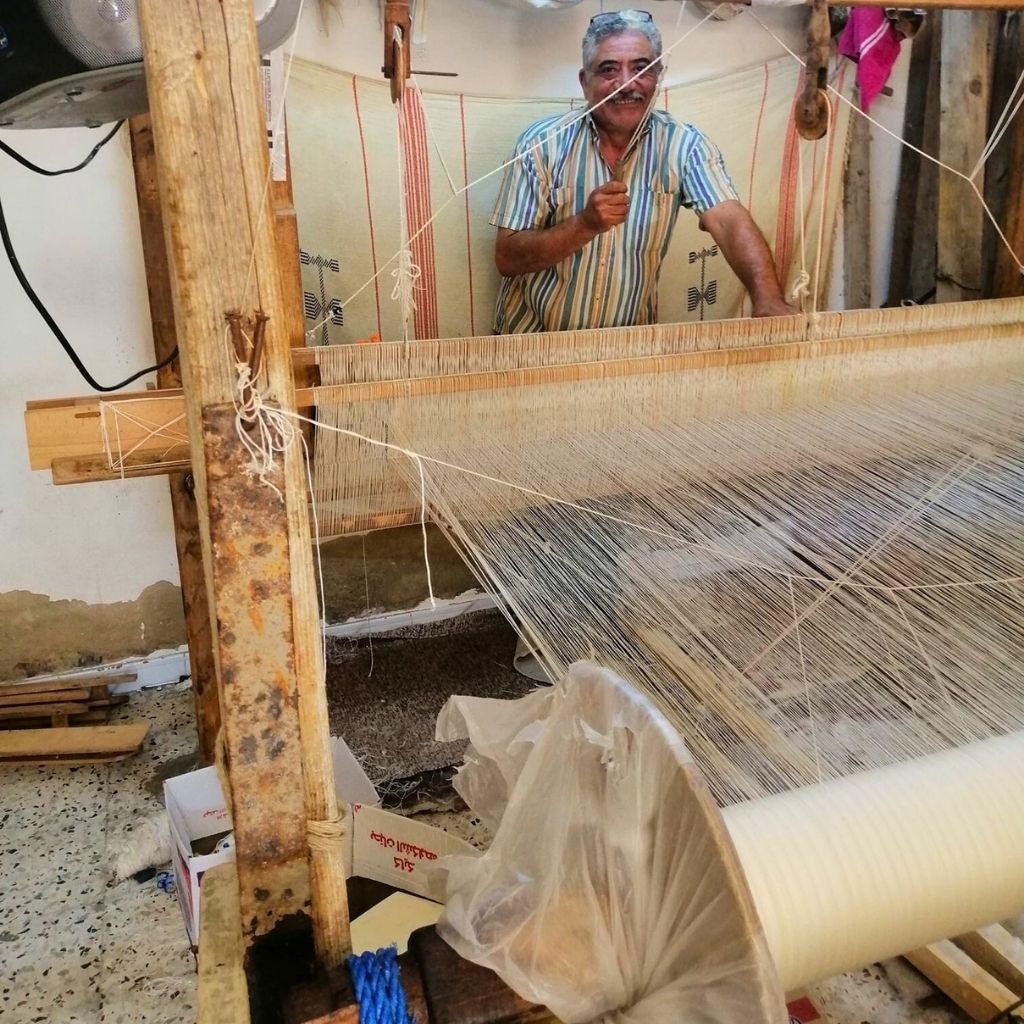 Our Weaver in Tunisia
Our close relationship with our weaver in Tunisia assures you only the finest quality products that we can find. We strive to bring you the latest designs and colors available anywhere, we are a Brand!
The Fouta Spa is your next generation of towels or the next trend in your store, we assure you a unique customer service.
—Isabelle & Michael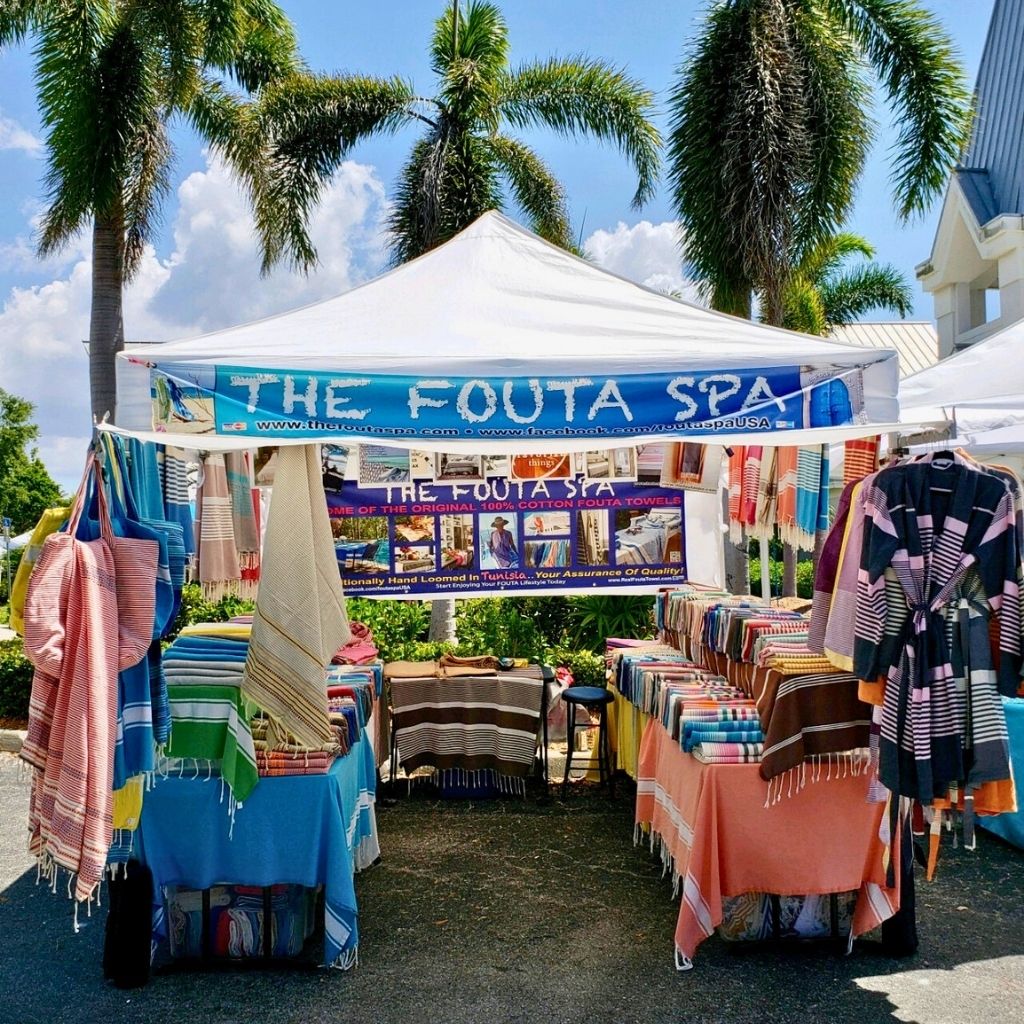 Where to Find Us
In addition to our online store and a few stores nationwide, we can be found at various markets on the beautiful Florida Sun Coast throughout the year.
Weekly Markets:
Friday & Every Other Saturday: Dunedin
Saturday: Venice Beach, Bonita Springs
Sunday: Siesta Key, Lakewood Ranch, Sanibel
Find us at the Makers Market, Citrus Park, FL, Princess Bee, Austin TX
Other monthly markets are updated on our Facebook & Instagram page.